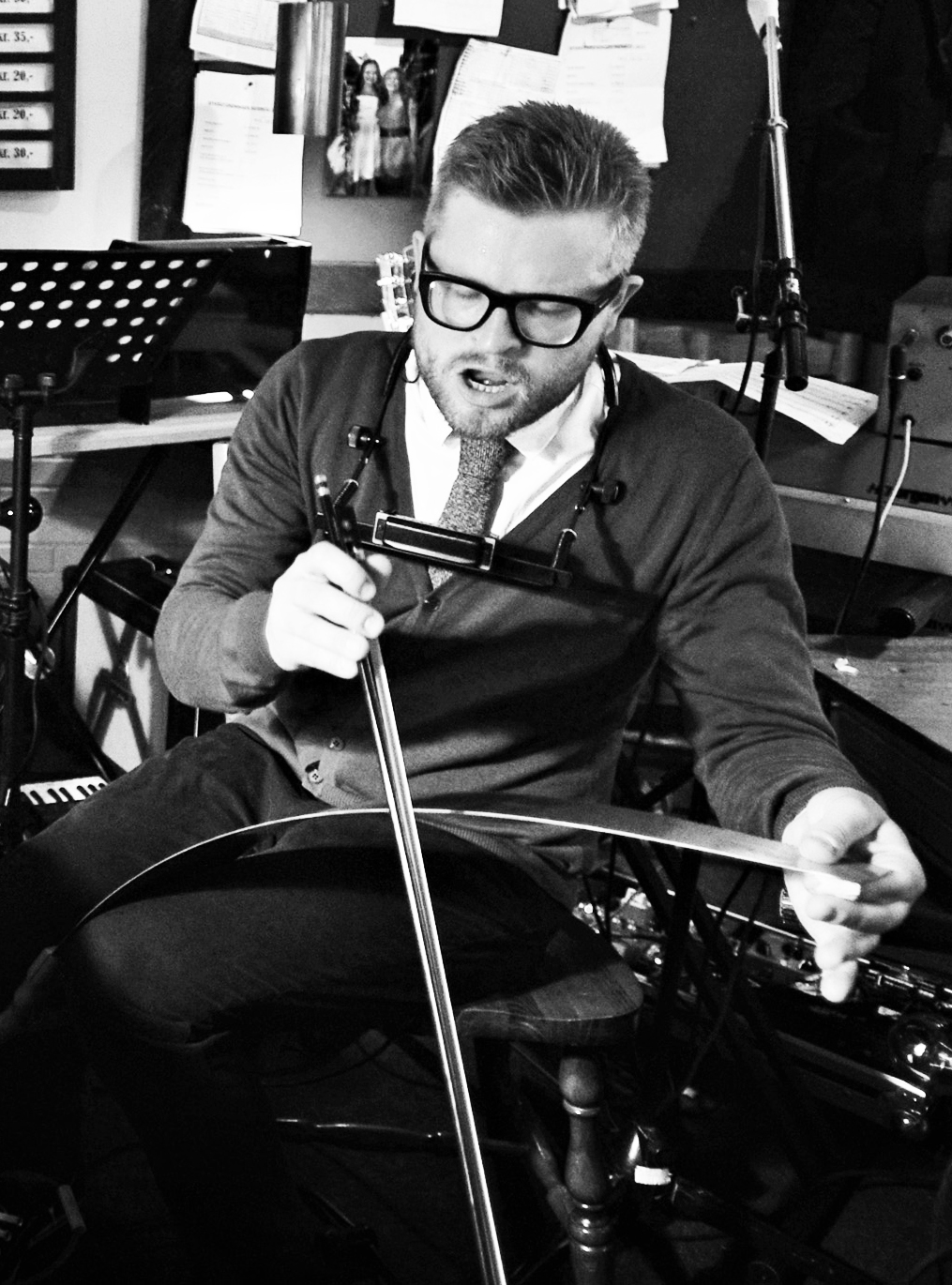 Jeppe Just Christensen (b. 1978)
Jeppe Just Christensen took private lessons with Peter Bruun from 1998-1999.
He got his diploma in composition and theory of music at The Royal Danish Music Academy in 2005.
He studied with Ivar Froundberg, Hans Abrahamsen, Niels Rosing-Schow and Bent Sørensen.
In 2005-2006 he began his Post-graduate studies at Hochschule für Musik, Karlsruhe, with Wolfgang Rihm.
Debut-concert spring 2008 in Literaturhaus, Copenhagen. Teaching composition at The Royal Danish Academy of Music.
Recieved the Wilhelm Hansen Award 2007. Stipend from the Léonie Sonning Music Foundation 2009.
Composer in residence Athelas Sinfonietta 2009-2010. 2011-2014, 3-year grant from The Danish Arts Foundation
Jeppe Just Christensen is working with different ensembles, and is, among others using electro-acoustic and
homemade/rebuilt instruments in his music. In 2011 he created the band Jeppe Just Instituttet
together with Matias Seibæk and David Hildebrandt His works has been performed by among others
Ensemble Recherche, Klangforum Wien, Scenatet and Athelas Sinfonietta.
Contact:
Jeppe Just Christensen
Vesterbrogade 96, 3. th
1620 Copenhagen V
DK
E-mail:
jeppejust@hotmail.com